ALL STARS 2017

GIRLS

BOYS
ARCHIVES
ARTICLES
AWARDS - 2018 - BOYS

ALL STATE

US LACROSSE

- TBA
AWARDS - 2018 - GIRLS


ALL STATE

US LACROSSE
CALENDAR 2019
COACHES WANTED
CONTACT US
DIRECTORY
DRILLS
FORMS
FUN STUFF
HIGH SCHOOL
HISTORY of LAX in WV

HOW TO START A TEAM
LINKS
MEN'S TEAMS - TBA
MIDDLE SCHOOL
PAINT TEST - FIELD
PLAYOFFS - INDEX
REFEREE INFO & FEES
REPORTING FORMAT
US LACROSSE - WV
TV GAMES - 2015
WVs IN THE NCAA
WVSLA

OUR NEIGHBORS:
3RL
CHARLOTTESVILLE
KENTUCKY
OHIO
PITTSBURGH
WESTERN MD
WINNER'S EDGE LAX
---

NOVEMBER 25th - SPRING MILLS HIGH
The DEFY Shooting Academy will be holding a GIRLS shooting event!


If you are an offensive player who is wanting to learn how to increase your shooting speed, accuracy, and overall efficiency, this is THE program for you.

CLICK FOR DETAILS & REGISTRATION

---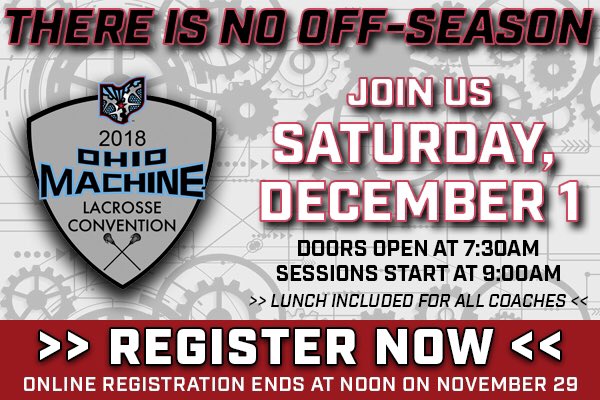 CLICK ON PICTURE FOR MORE INFO & REGISTER!

---
---
more LAX in WV News - FALL 2019 - ARCHIVES
---
---